Retrospective to:
14th FRAP - Finance, Risk and Accounting Management Perspectives Conference
Oxford UK hosted by - Oriel College of the University of Oxford Postcode: OX1 4EW
Sept. 22nd - 24st 2014 - review submissions now closed
, Total : N=260, accepted n=101, p=38,8%

Address: Oriel College of the University of Oxford, OX1 4EW (almost in the city centre, easy to walk from bus and train stations)

Map of the Venue
Busses in Oxford
Full Program Schedule
List of Paper Abstracts, see number in Schedule
Theme: New Perspectives in Finance Risk and Accounting Management


Understanding and bridging disciplinary as well as cultural boundaries in Finance, Risk and Accounting Management research.
This conference aims to overcome the often self-imposed paradigmatic boundaries and reflexive isomorphisms of the individual fields, and invites fresh perspectives. Despite its methodological and disciplinary openness, it does so with a strong focus on academic rigour and robustness. All abstracts and articles will be strictly double-blind peer reviewed, and there will be longer discussion sections during the conference in which authors can discuss their research in-depth with a small group of interested participants from industry and academia.
Every year around 100 participants from more than 20 nations are selected by a rigorous review process and come together to exchange their research ideas, build collaborations and discuss the future of theory and practice in Finance, Risk and Accounting Management! All accepted papers can be published in the annual Finance Risk and Accounting proceedings with ISBN number.


Keynote Speakers: (
Participants Overview
)

Dr. John Hoffmire, Director of Impact Bond Fund, SAID Business School, University of Oxford
Talking about investment decisions of the Said Impact Bond fund

Prof. Alex Nicholls, SAID Business School, University of Oxford
Leading the panel on sustainable finance and impact investing

Dr. Olga Kolokolova, Manchester Business School
Presenting her research on Hedge-funds

Prof. Richard Harrison, Edinburgh Business School
Highlighting his current research on Venture Capital

Dr. Julia Mundy, Centre for Governance, Risk & Accountability, University of Greenwich
Talking about methodological choices in accounting research and how to advance theory
Dr. Merav Ozair, NYU, New York
A New (proposed) Methodology for Dissecting Markets Behavior

Prof. Othmar M. Lehner, Director ACRN Oxford
Opening address and research perspectives


THANK YOU ALL FOR COMING AND MAKING THIS UNFORGETTABLE EVENT!

EVENING GALA DINNER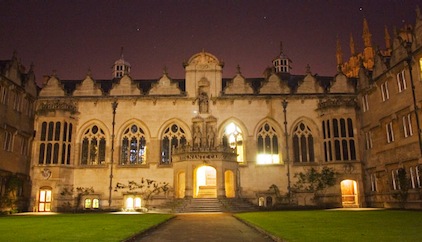 MAIN ENTRANCE AND REGISTRATION


Conference Tracks:

1. Quantitative Finance and (Finance) Risk Management
2. Economics
3. Organisations and Enterprise Risk Management, Corporate Governance
4. Investment Management and Portfolio Building
5. Corporate Finance
6. Behavioural Finance
7. Treasury and Cash Management
8. Banking and Insurance
9. Strategic Management
10. Entrepreneurial Finance, Crowdfunding and Venture Capital
11. Social and Sustainable Finance and Environmental Markets
12. Performance Management
13. Accounting, Auditing, Reporting, Corporate Governance
14. IFRS and US-GAAP
15. Islamic Banking and Finance
16. Developmental Finance and Investment


Special workshops and panels on Islamic banking and finance, impact investing, researcher speed dating and more...
Partner journals (indexed and registered in major listings including Cabell, EBSCO, SCOPUS) :

Emerald, Journal of Applied Accounting Research, ISSN: 0967-5426
Emerald, Journal of Risk Finance, ISSN: 1526-5943
Routledge, Venture Capital, ISSN: 1369-1066
Routledge, Journal of Sustainable Finance & Investment, ISSN: 2043-0795
ACRN, Journal of Finance and Risk Perspectives, ISSN: 2305-7394
Routledge, Journal of Social Entrepreneurship, ISSN: 1942-0676
ACRN, Journal of Entrepreneurship Perspectives, ISSN: 2224-9729
T&F Routledge Handbook of Social and Sustainable Finance, forthcoming in 2015


Conference Fee
: £ 480,- Pound Sterling (£ 430,- without gala dinner) and includes: three days program, all workshops and lunches, great social side program - and optional a fantastic networking dinner in the dining hall of one of the oldest colleges of Oxford University!
Travel and accommodation not included, a list of
suggestions
.
|
Airport_to_Oxford
Format of Final Papers: ( by Sept. 10th, however presentation only is also an option)
Style for full paper: Title, Authors, Address and Email of Corresponding Author, Abstract (max. 200), Keywords, Total between 4000-7000 words (w/o ref. & tables), Times New Roman 12pt, Single Spaced. Following paragraphs first line 1.27cm intent. No space between paragraphs.
Headings 1 Times New Roman 14pt, bold, 12pt before and after
Headings 2 Times New Roman 12pt, italic, 6pt before and after
Table and Figure Caption and text Times New Roman 10pt
Direct Quotations italic
Referencing Style : Follow APA 5
th
edition style closely!
No page numbers nor headers or footers.

Presentation format: 15mins + 10mins Q&A (please bring USB stick, Notebook with Powerpoint is provided)
detailed schedule with presentation available on Sept. 10th!

Looking forward to seeing you in Oxford! - Register here
Prof. Dr. Othmar M. Lehner MBA,
Conference Chair

Director of Programme, ACRN Oxford Centre
Visiting Academic, SAID Business School, University of Oxford
olehner@acrn.eu othmar.lehner@sbs.ox.ac.uk

ACRN Oxford Ltd., 1 Kings Meadow, OX2 0DP Oxford, Oxfordshire, United Kingdom

Scientific Advisory members, amongst from the:
London School of Economics, UK
University of Cambridge, UK
University of Jyväskylä, FI
Copenhagen Business School, DK
Rutgers University, USA
SOAS, University of London, UK
University of Oxford, UK
University of Linz, Austria
University of Applied Sciences, Upper Austria
University of St. Gallen, Switzerland
University Teknologi MARA, Malaysia
World Bank, Washington D.C.

Scientific Advisory board 2013
Dr. Alex Nicholls, SAID Business School, University of Oxford, UK
Dr. Simon Taylor, Director of Master of Finance Program, Judge Business School, University of Cambridge, UK
Dr. Wim A. Van der Stede, CIMA Professor of Accounting and Financial Management, LSE - London School of Economics, UK
Dr. Matthew Haigh, University of London, School of Oriental and African Studies, UK
Dr. Heimo Losbichler, Department Leader Finance and Accounting, University of Applied Sciences Upper Austria
Dr. Juha Kansikas, Professor of Entrepreneurship, University of Jyväskylä, Finland
Dr. Barbara Verardo MBA, Senior Specialist, World Bank Washington D.C. and University of Oxford
Dr. Elisabeth Menschl, Senior Lecturer in Research Philosophy and Ethics, Johannes Kepler Universität Linz, Austria
Prof. Alex Murdock, Professor of Third Sector Research, London South Bank University, UK
Dr. Shambu Prasad, Professor in Rural Management and Development, Xavier Institute of Management India
Mira Übleis, MSc., Students Representative, European School of Economics, UK
Dr. Michael Roither, Department Leader, University of Salzburg and Danube University, Austria
Dr. Saadiah Mohamad, Professor of Economics, Deputy Dean, Faculty of Business Management, Universiti Teknologi MARA
Dr. Pascal Dey, Docent of Sociology, University of St. Gallen, Switzerland

Conference Main | Registration | Payment | Early Schedule | About Venue | Find Accommodation | Visitors Guide | Airport_to_Oxford

Retrospective to 2013 FRAP:



#Accommodation Find Accommodation in Oxford:






Partner Universities:

____
____


____



____
___


_
of the University of Oxford